So you want to get the perfect Christmas gift, that's great! But what do you get a young woman in college?
The college world is so different than the real world, we know. But there's actually a ton of things that would make for perfect gifts – no matter what stage of college they're in.
Whether you're shopping for your daughter, your sister, your best friend, your GF, or your cousin this holiday season, it doesn't matter!
This gift guide includes some of the best gifts for Christmas for young women in college and there really is something for everyone on your list (who's college aged!).
This post may contain affiliate links. If you make a purchase, GenTwenty may receive a commission at no additional cost to you. Thank you for supporting this resource.
75 Best Christmas Gifts For College Girls
A painting of home
For many, college is the first time that they're leaving home. Give them a part of home to bring with them!
It can be a watercolor of their home, a framed picture of it, a pillow of it, and so on. There's so many options you can do this with and it'll remind them of home whenever they see it. If it's her last year at school, a painting of a special campus building would make a thoughtful gift!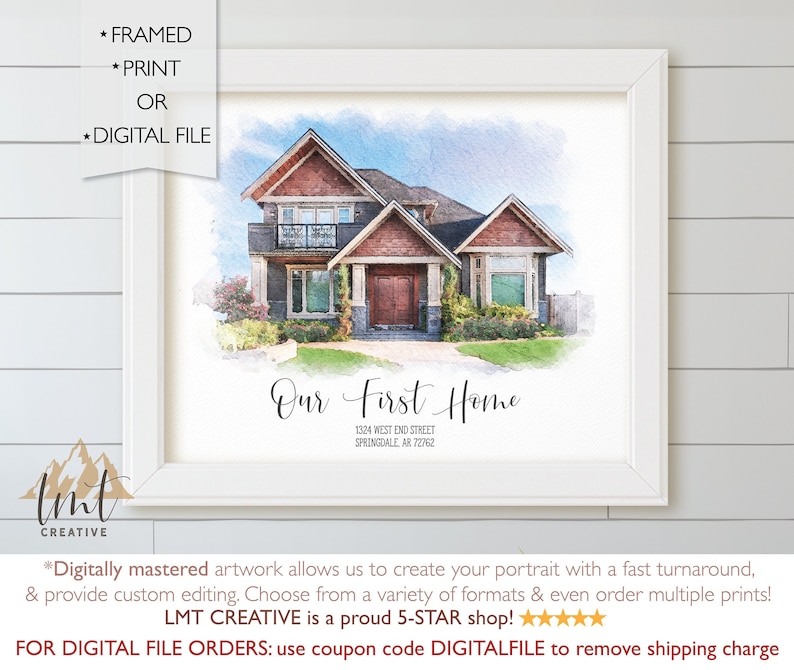 A framed picture
If you're getting them a gift, you're likely close and have lots of pictures together, right?
Pick your favorite snap – like one of the two of you are laughing, a special occasion where you got to dress up, or on an adventure together – and frame it for them.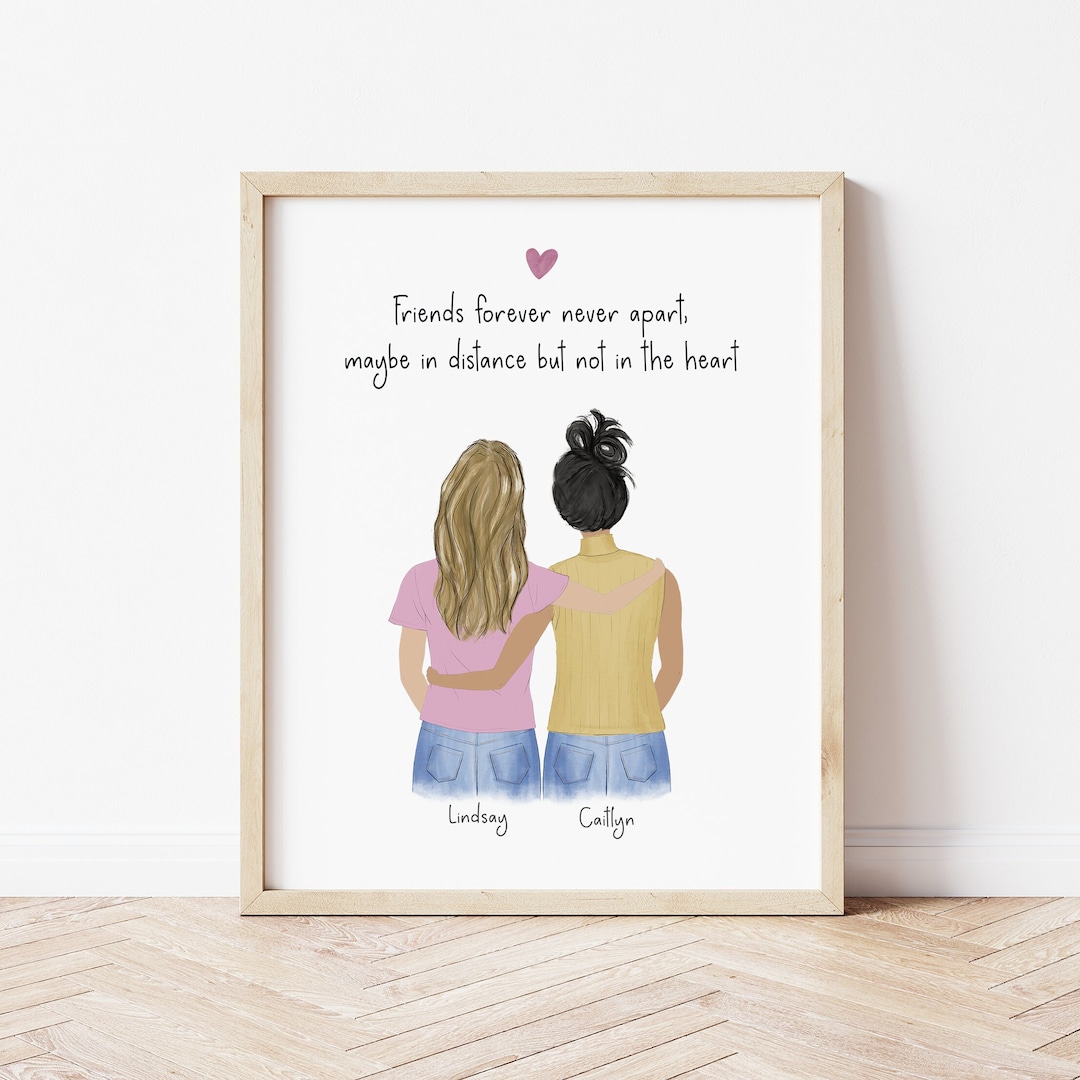 A set of matching hanging frames
This is a great gift from a family member because you can include photos of beloved pets, siblings, or home.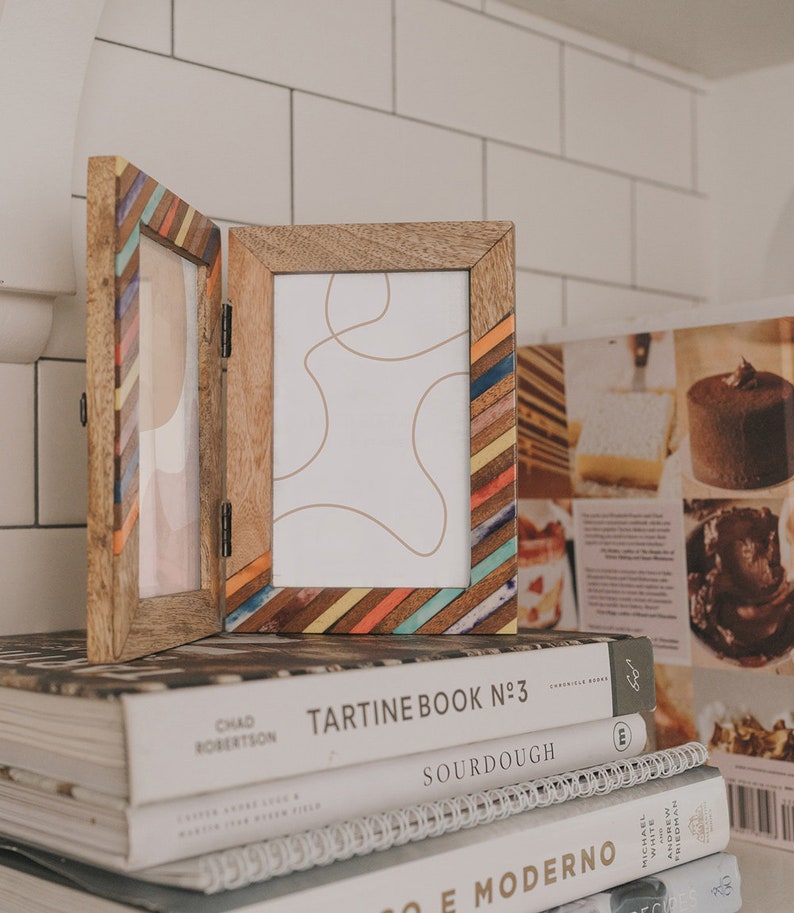 String lights in a fun shape or color
Brighten up their dorm room with some cozy vibe string lights.
A poster of their favorite thing
Is there a band they love? A place they love? A book they love? Get them a print for them to hang on their wall. Make it extra fancy by framing it for them.
A tapestry to hang on their wall
Be sure to ask how they're decorating their room first so you know what type of tapestry to get them! And make sure they're allowed to hang tapestries — some college dorms don't allow them.
Fun sticky décor or letters that'll stick to their windows
A backpack or tote bags
College kids need something to carry their books in, right? A backpack or tote bag is a great option, depending on their style.
Or if already have one, get them the other! Make it even more special by monogramming it for them, too.
Swag from their school
They love their school and would love to show it off with swag that has the school's name and emblem on it! Make a basket filled with flags, tees, sweatshirts, sweatpants, hats, whatever the school bookstore has!
A water bottle
Have they been wanting a Stanley cup or sturdy stainless steel water bottle? Or are they just hydration obsessed?
Sometimes the best gift ideas are simple and practical. Get them one that shows off their taste – whether it be tropical themed, have their monogram on it, be covered in glitter, whatever they like.
A coffee travel mug
College is an exciting time and they're going to need coffee to get going. Gift something to put their coffee in when they go to class!
Get them a coffee travel mug – whether it be a personalized one, a fun one, one with their school emblem on it, or one that is guaranteed to keep the coffee hot.
A personal coffee maker
Assuming they're allowed to have it in their room, get them a little mini coffee maker! There's a ton out there that doesn't take up much space but will still give them the delicious coffee they need.
An assortment of different coffees
Just make sure that the coffee matches with the coffee maker they have, so you know whether you need to get ground beans or k-cups!
An assortment of all their favorite snacks
It can be sweet like chocolate or salty like chips!
A throw blanket
Sure, they'll have sheets and a comforter/quilt on their bed, but what about a throw blanket? Find out what color they want to decorate their dorm in and get them a throw blanket that'll match. Extra points if it's one that's heated!
A cute matching set of pajamas
Slippers or fuzzy socks that match the pajamas
Matching workout clothes
Most college kids do dress to impress at the gym, so get a cute matching set they can wear to the gym or can put on when they go for a run around campus. Or, they can just wear it to class and still look super cute.
A clear bubble umbrella that'll withstand a windy campus
Even on rainy days, they'll need to walk to class. Some campuses have wind tunnels that'll break regular umbrellas.
A comfortable loungewear set they can wear to close or in the dorm
Silk ones are all the rage. But you can also find one in their favorite color, print, or more.
Large claw hair clips or a hair dryer
A baseball cap
Perfect for those days when they oversleep and need to run to class without having time to do their hair! A hat from their college is always a good choice.
A fun pillow
We all know pillows aren't just for sleeping on! Get them a fun pillow that either has a funny quote, a beautiful landscape, or is in a fun shape… like a heart or lips!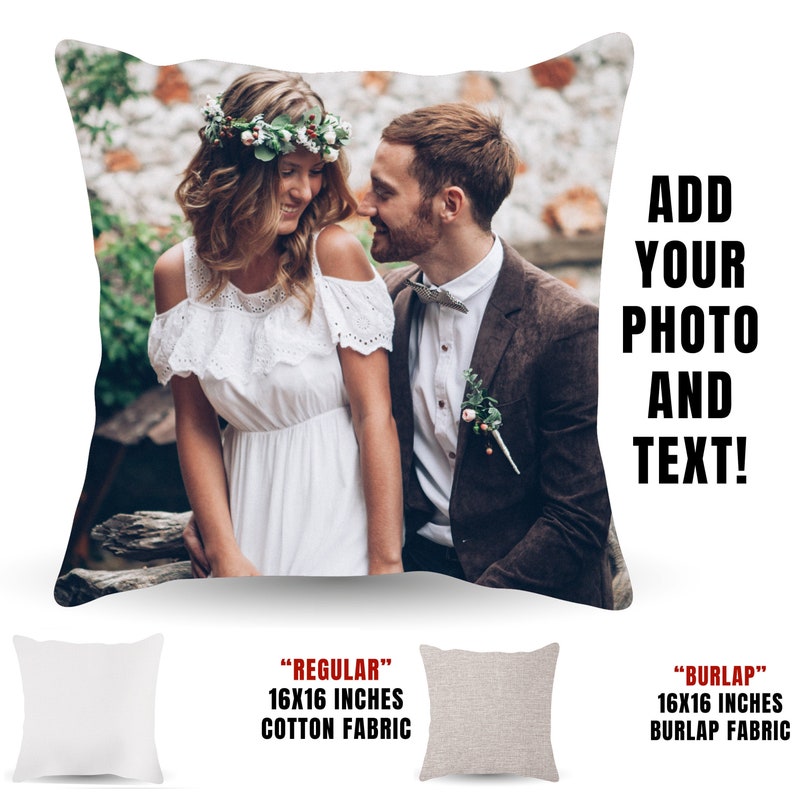 A neon sign
Having neon signs up in your dorm room is all the rage right now with college students.
You can get their name in lights, or, if that's not their style, opt for a fun shape like a heart or a palm or a phrase like "good vibes only." Home decor is always a win!
Also make a fun playlist for them too that they can listen to when they need a pick me up!
A massage gun or heating pad
This is an especially good idea if they're a college athlete or plan on joining an intramural teams.
A wireless charging tray
This way they can charge all their electronics at once and not have to worry too much about their devices dying on them.
We all know twenty year olds are always on the go, so help them stay charged with a portable charger or battery bank!
Noise cancelling headphones are a great addition to anyone's life when living in shared space and studying at odd hours!
Help them protect their expensive screens!
A smart speaker
They can turn their living room or bedroom into a place to relax, or a great place to socialize!
An agenda
College kids get a ton of assignments that they need to track. Sure, they may do it digitally, but it always helps to have an agenda handy, too. You can get a personalized one, or one from her school!
A weekly agenda pad for their desk
A great way to map out their week and make sure they have time for everything they want to do!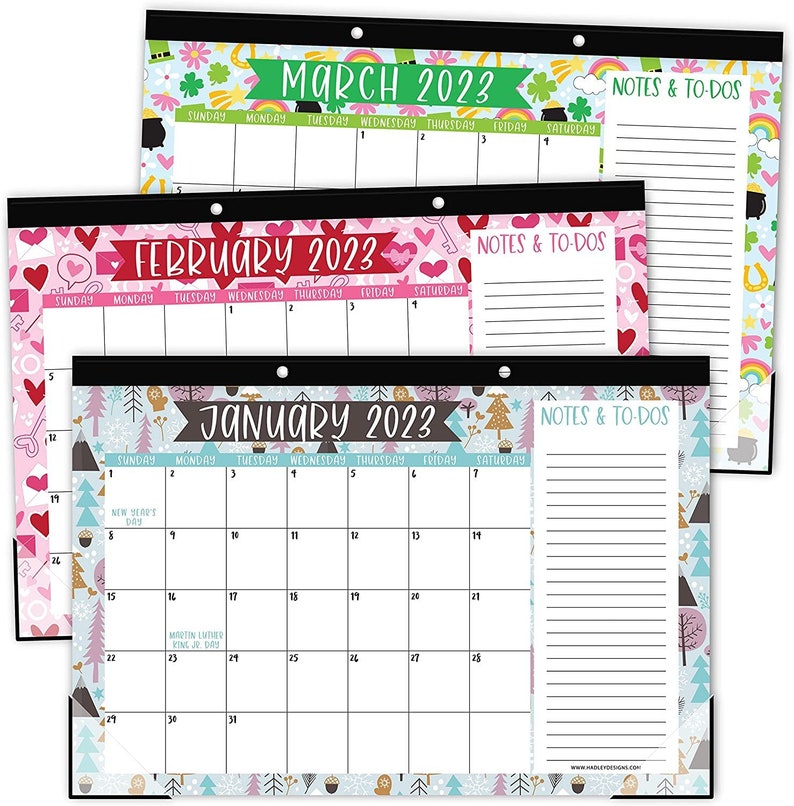 A dry erase board or a corkboard
They can hang this above their desk and write or stick up any important dates, reminders, or sentimental cards that they want to be able to see every day.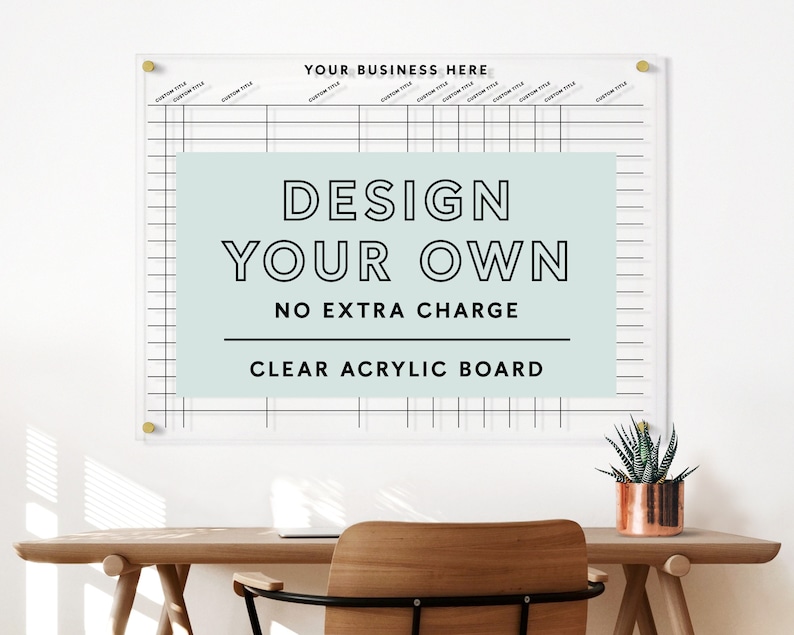 Nice journal set
Who doesn't love a good matching journal set? Even if they use their laptop to take notes during class, it's always beneficial to have a notebook to jot stuff down — whether it be for class or to write down daily mantras or to turn into a gratitude journal.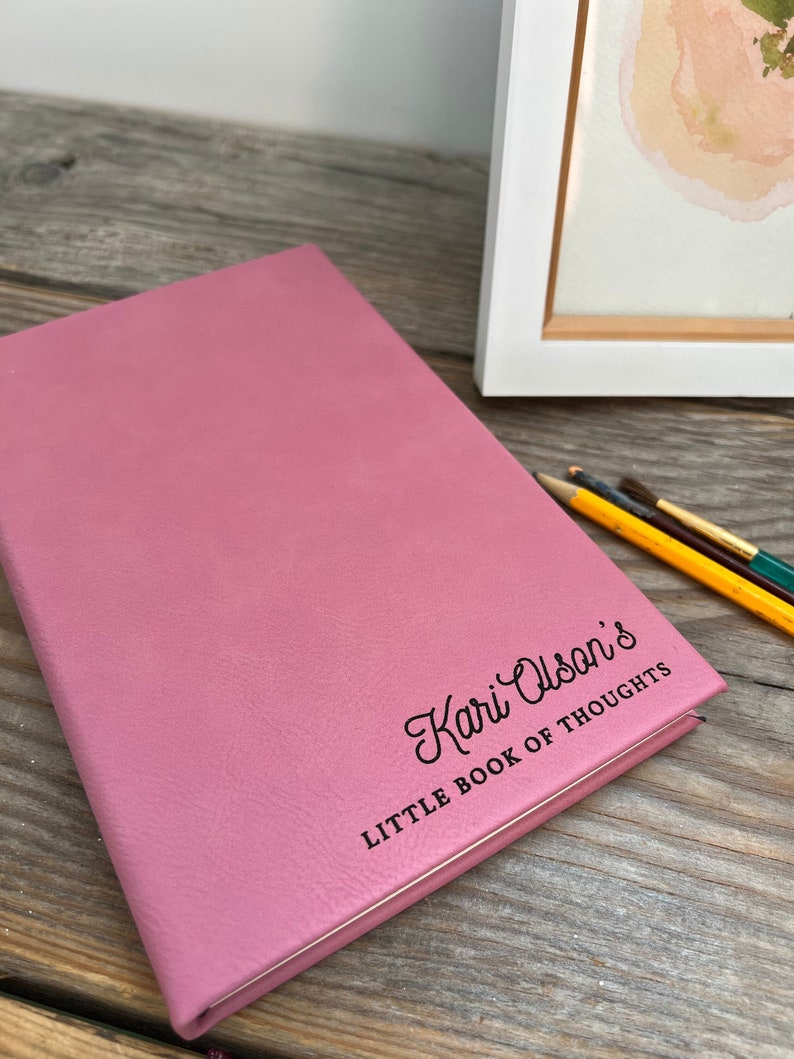 A laptop sleeve
If you have the money, get them that laptop! But that's likely too big of a gift. Instead, get them a nice sleeve or case to put their laptop in so it doesn't get damaged.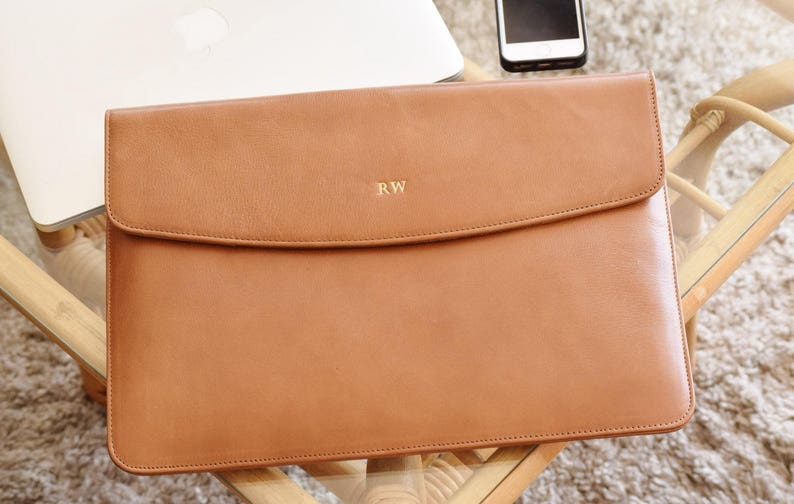 They're going to be grateful to have that second screen when they're writing a paper and need to do research.
Stickers to decorate their laptop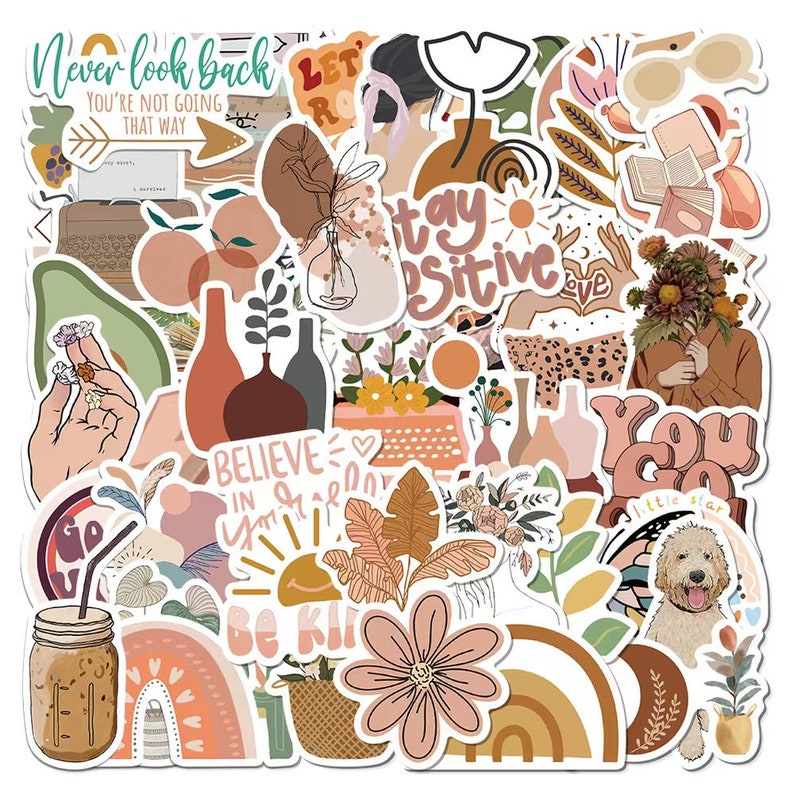 They're going to be spending a lot of time in front of a screen. Help protect their eyes!
And encourage them to invite others living in their dorm over for a game night!
We're not talking about the traditional card deck (which is OK too!) but get a fun set like a "Harry Potter" themed one.
Scented candles
Assuming she's allowed to light candles in her room, get her candles of her favorite scene! You can also throw in a "homesick" candle that smells like home for when she actually gets homesick.
If candles aren't allowed, consider an essential oil diffuser and relaxing essential oils she can diffuse while she studies or sleeps.
A perfume gift box
A vanity mirror with lights
Lighting in dorm rooms isn't the best, so this will definitely come in handy when they're doing their make-up!
An assortment of their favorite makeup or skincare products
A bunch of nail polishes and nail files
Matching office supplies
Her dorm probably has a desk in it, so get her "office" supplies for that desk! There are such cute matching sets of pens, pencils, paperclips, tape, scotch tape and more.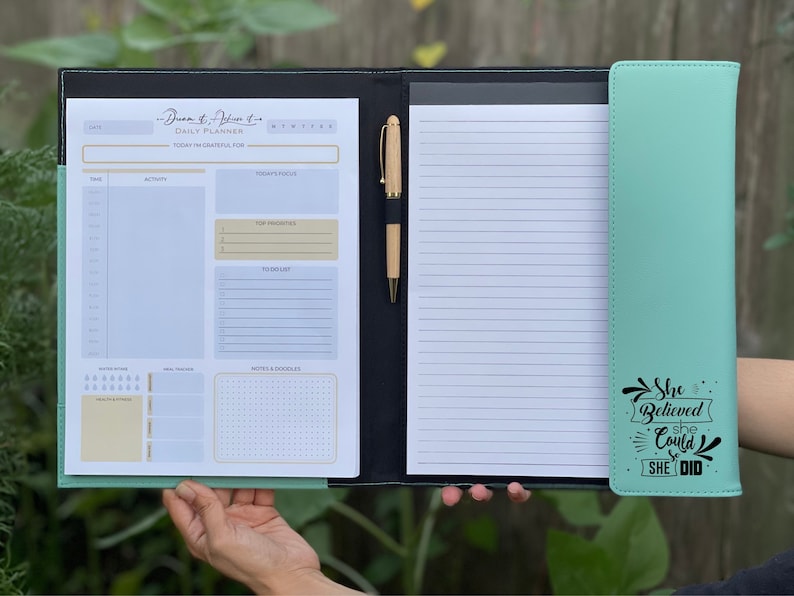 A cute case to put pens and pencils in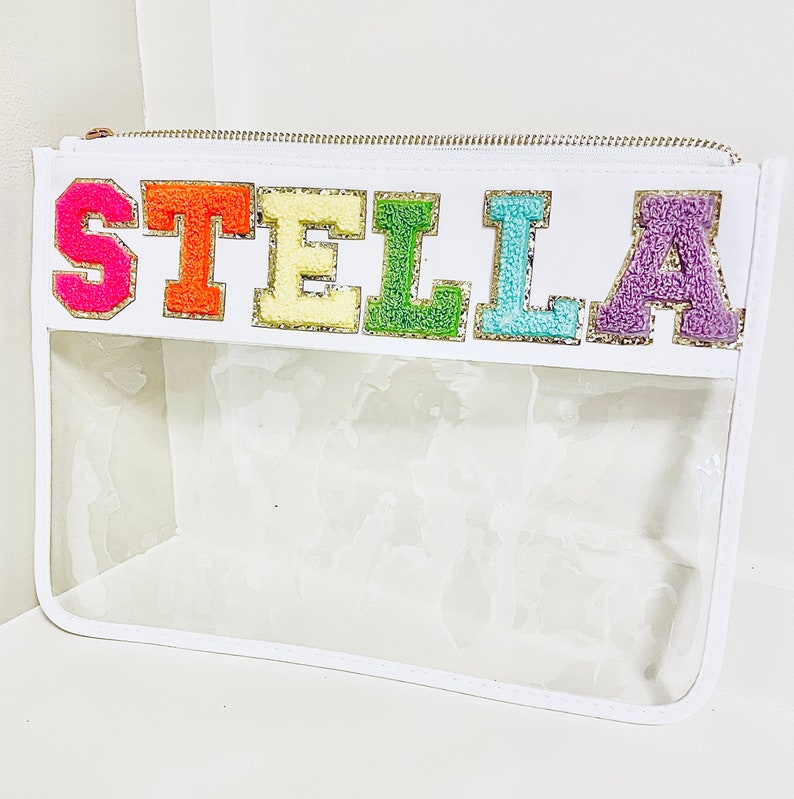 A matching set of pens and pencils
Writing notes with ink in different colors can be a helpful way to learn.
A stationary kit
OK we know, most people write emails to each other. But sending a little or a little "I miss you note" hits differently, doesn't it? Get her her own stationary kit, personalized with her name on it, to send notes to loved ones back home.
A streaming subscription
She'll probably be doing a lot of streaming from her laptop or tablet on her downtime, right? Get her a subscription to Netflix, Hulu, Disney+, Discovery+, whatever she doesn't already have! She'll be the hit of her dorm.
A book subscription
If she's a bookworm, even when she's not reading books for school she'll want to still be reading. A book subscription, like to "Book of the Month" is the perfect gift idea for readers!
A bunch of self-care books
Or a bunch of college books like "175+ Things to Do Before You Graduate College" or "The Kidult Handbook."
A Kindle
Extra points if you load it with some of your favorite books for them to read!
A bunch of adult coloring books
Don't forget to include colored pencils, markers, or crayons with this!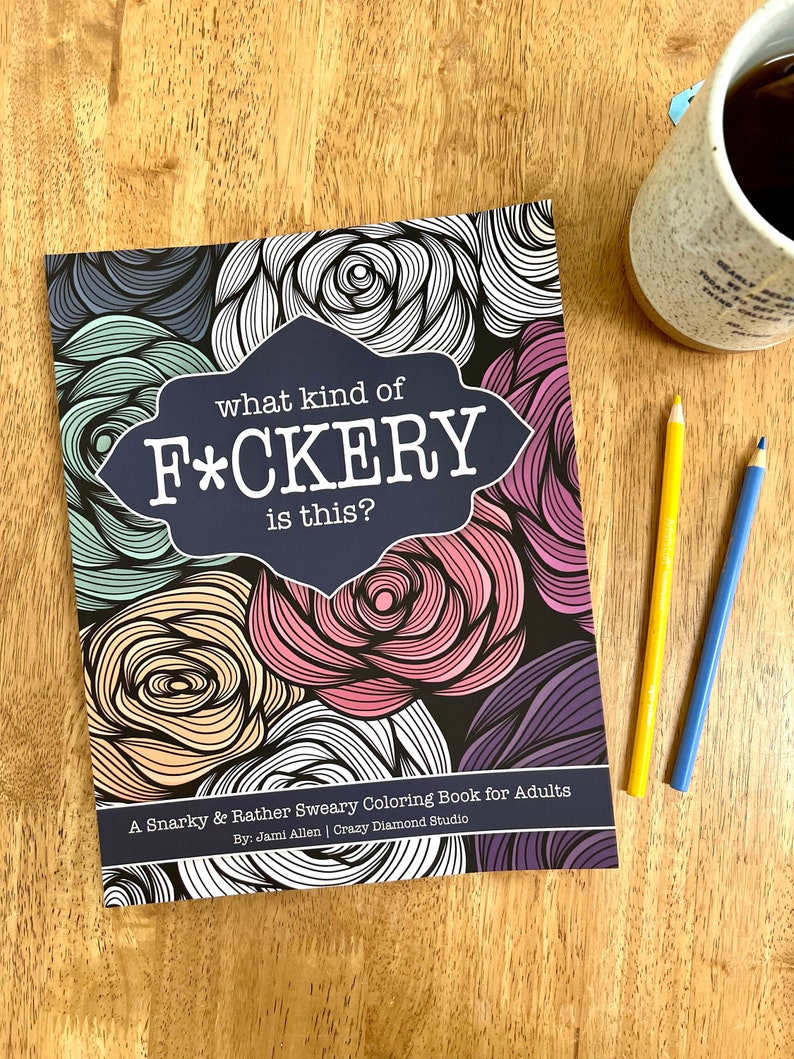 A bunch of cookbooks
If they have a kitchen in their dorm, this may very well be the first time they're ever cooking on their own. Cookbooks can be a splurge which makes these an ideal gift. Include some of your favorite recipes to make it extra special.
A relaxation kit
Fill this with things like face masks, lip masks, aromatherapy candles, shower bombs, etc.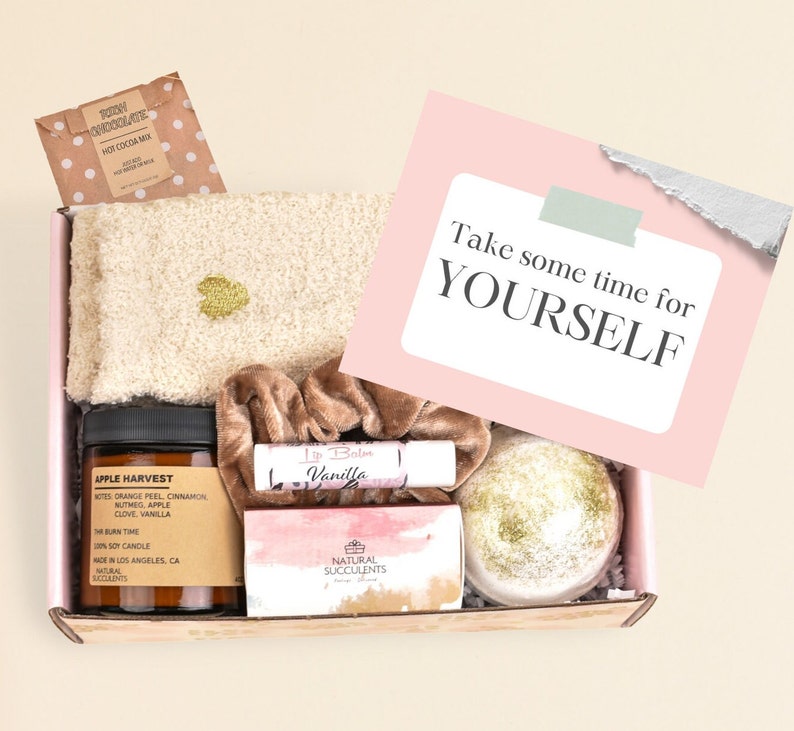 A lifestyle subscription
Get her a fun lifestyle box subscription! There's so many options nowadays like "FabFitFun," "Alltrue," "Birchbox" and more!
A bunch of food ordering gift cards
Think gift cards to DoorDash, Grubhub, UberEats, etc. Or if there's a good restaurant or chain restaurant they love nearby, get gift cards to those places!
The extra cost of food really adds up and sometimes a tired college kid just wants some Chipotle at the door.
A wine subscription
If she's over 21 years old and isn't on a dry campus or in a dry dorm, get her a wine subscription! You know it's something she'll probably be buying anyway.
A wine tumblr
Again, if she's over 21, get year a wine tumblr that keeps the wine cold for her. You can get it personalized with her name, her school, or just get one in her favorite color.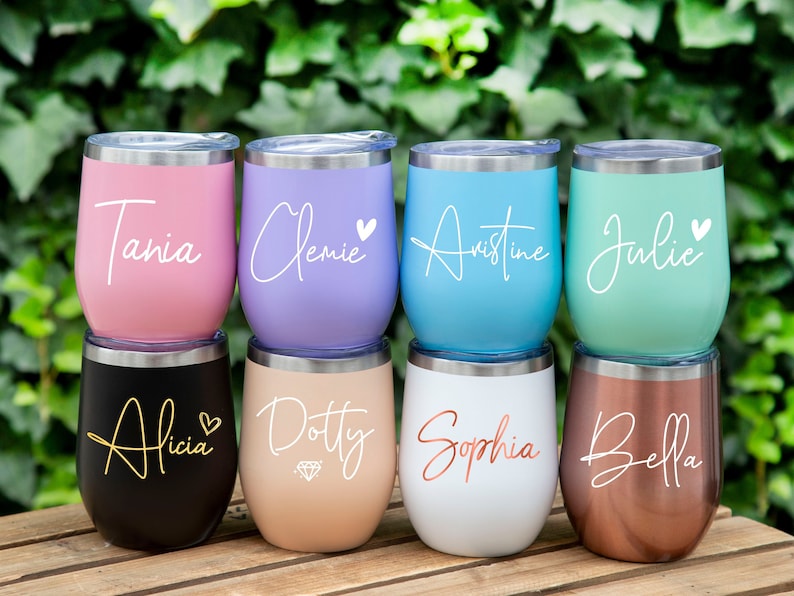 Plastic wine glasses
Again, if it's not a dry campus, get plastic wine glasses so she can drink on the quad when the weather's nice.
Real wine glasses
Because who wants to drink wine out of a plastic glass unless they're outside?
Plants
If she's allowed to have plants in her dorm, get her one to take care of and see how big it can grow in the four years she's at school! If she can't have real plans, opt for fake plants or flowers that look real. Or air plants!
Perfect for them to set the ambiance of their room and need to focus on studying.. or their self-care!
A matching suitcase set
This is an especially good gift if they're going to school far away from home and need to hop on a plane to go back home. Or if they're planning to study abroad!
A make-up bag that also matches the suitcase set
A toiletry bag that matches the make-up bag
Load it up with some travel sized toiletries too like a mini shampoo, conditioner, deodorant, make-up wipes and more!
Buy some of their textbooks for them
Textbooks are expensive. Over to cover one or two of them – they'll probably be relieved they can save that money and put it towards something else (and more fun!).
Gift cards to a bunch of their favorite stores
College girls can feel some guilt when it comes to spending money on things not school related. Give her an excuse to with a gift card she can spend at her favorite stores. Gift cards make a lovely gift that is easy to send, ship, and share.
In Summary: Gifts For College Girls
While trendy gifts like a jade roller, beauty products, or things you see on social media are always fun, sometimes practical gifts are a life saver. When in doubt, think about a personalized gift that would be meaningful to you and find a way to connect it to your gift recipient.
If you were already in college, think back to what you wish you had. Sure, times have changed, but there's bound to be some things you had in college – or wish you had had in college – that would still make great gifts today.
About the Author
---