Here are 30+ bullet journal budget tracker printable options for organizing your finances in your bullet journal!
If you are familiar with bullet journaling, you know how important tracking can be when it comes to goals and habits. One of the biggest collections of spreads that I have in my bullet journal each year is related to my finances. There is so much that you can track where your finances are concerned.
The great thing about bullet journal spreads, is that they could also work as printables if you'd rather track your finances in a folder or binder. That's exactly what I've done here!
I've created a few free printables for you that you'll be able to use to track your finances. There are also lots of options linked for printing others. These are great to use if you aren't quite ready to create a bullet journal, or you are just starting on the journey to tracking your finances.
Why It's Important To Track Your Finances
Before we get into the free bullet journal printables and bullet journal ideas, let's discuss why tracking our finances is important.
In order to make smart money decisions you need to know about both your current and future financial situation.
Financial bullet journal spreads help you keep better track of things like your spending habits, emergency fund, and more. Just think of it as a money journal.
Some benefits of trackers like the ones you'll see in this post are the ability to make smarter money decisions, they will help you get into a better money mindset, and they will help you take better control of your finances.
Links in this post may be affiliate. Thank you for supporting this resource.
30+ Bullet Journal Budget Tracker Printable Downloads
I've organized the bullet journal templates and examples into the following categories:
This will help you get to the pages and printables that you are the most interested in faster. It will also show you how often to use each tracker or page. Stick around at the end of this post for a few bullet journal tips before you create these spreads.
Overall Financial Goals & Tips
I like to call this section the introduction. They aren't time based so you can reference them at any point in the year and these specific pages will still be relevant.
These pages can also be considered a hodgepodge of financial resources. There isn't a specific sub-theme like you'll find in the other sections. Make sure you download your free financial goals printable from this section!
This download includes a pre-curated selection of images to help attract money to your bank accounts.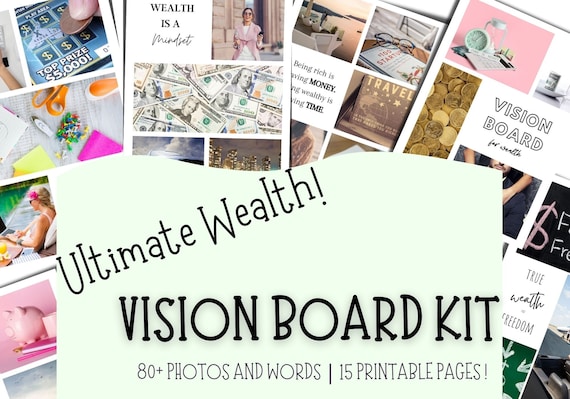 This 90 day guided journal gives you tools and prompts to rewrite, redefine, and reflect on your money journey.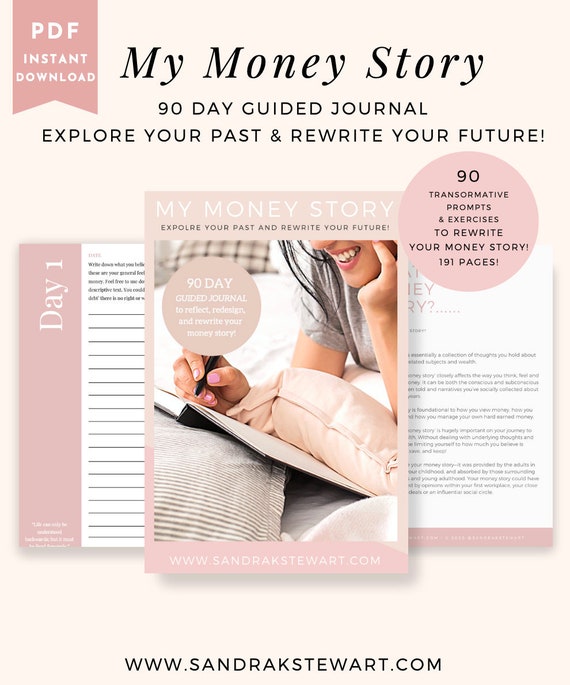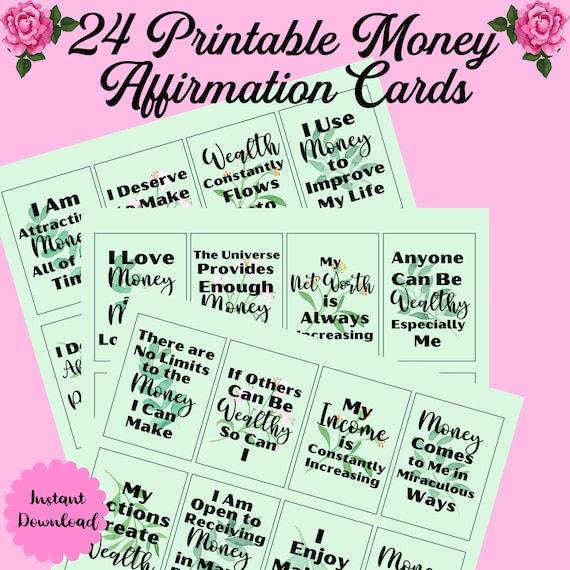 This download includes 24 wealth affirmation mantras you can cut out and take with your anywhere.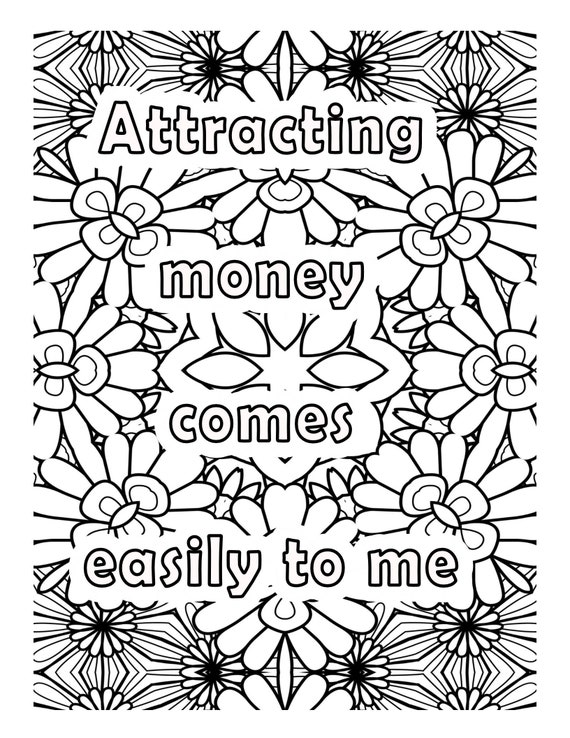 This download comes with 11 coloring pages with powerful money affirmations and mantras.
This printable helps you keep your credit score progress organized in one place.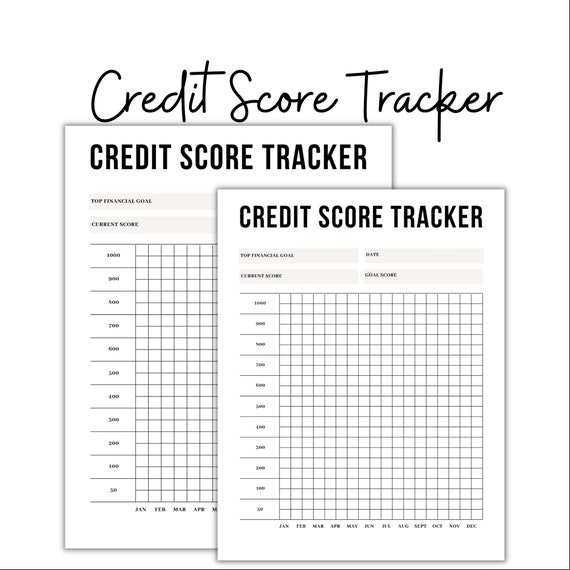 Goals Page
This printable helps you track your financial goals at any given time. Click the image to download it!
This No Spend Challenge Tracker helps you keep track of your progress through the challenge visually!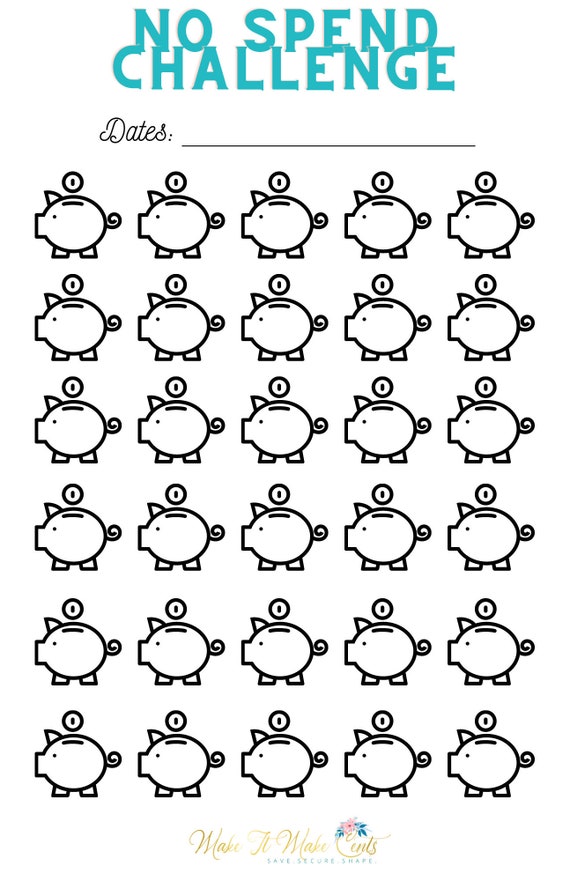 This Savings Challenge Tracker bundle comes with 40 sheets to inspire you to reach your savings goals!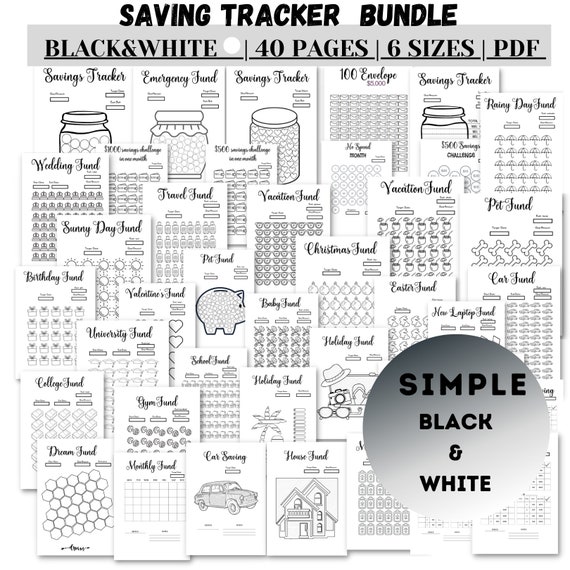 Keep track of want you wish for!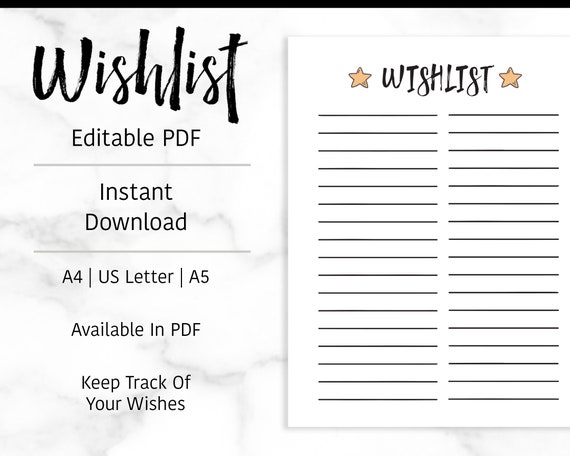 This blank planner checklist is perfect for listing your Financial Education Resources to keep all in one place.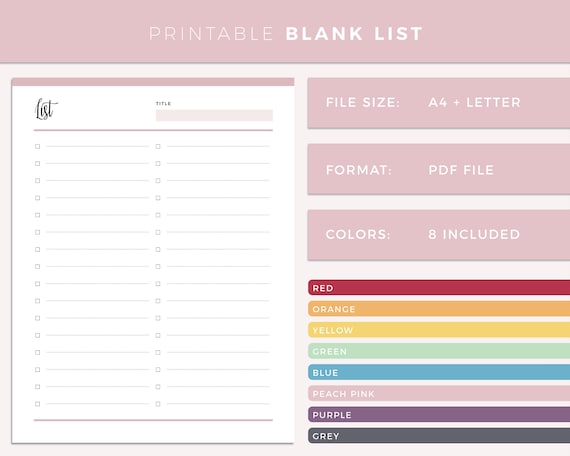 Yearly Financial Trackers
This section has the biggest amount of amazing bujo layouts and free printables.
You'll find that three big areas that contribute to your personal finances; debt, savings, and bills. Some of the spreads you'll find are a tracker to keep your savings goals in check, a student loans repayment tracker, a monthly budget page, and more.
Make sure you download the free yearly income tracker and bill overview printables from this section.
Car Payment Tracker
Use one of these two printables to track your student loan debt repayment!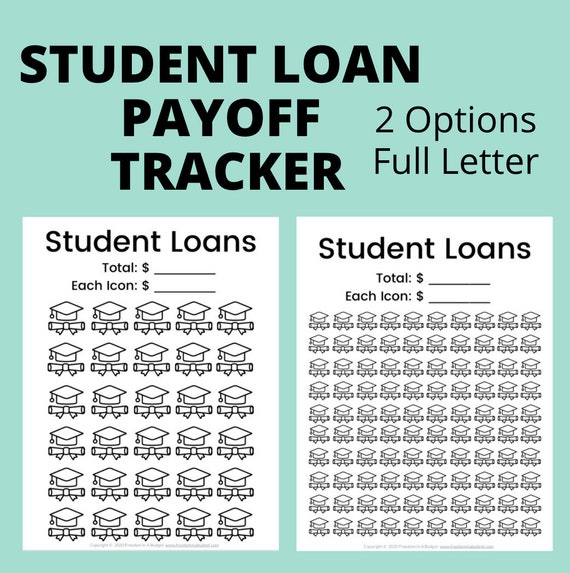 Keep track of what you've paid off and what you still owe!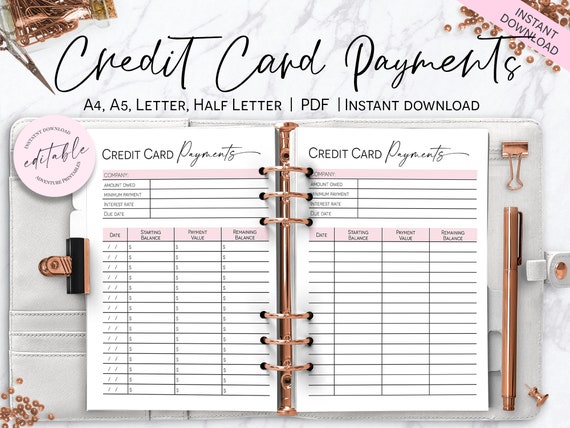 Filling in this tracker will make it more fun to pay off your debt.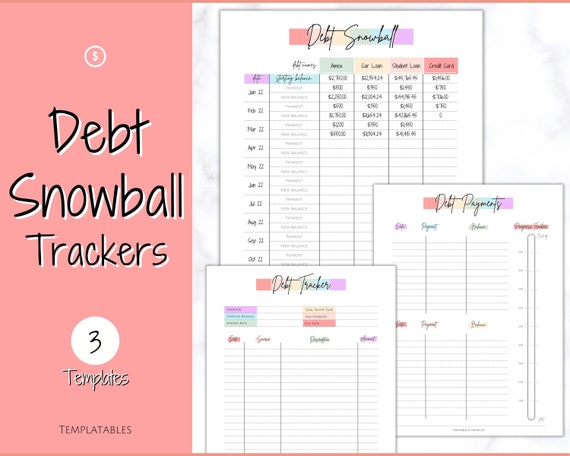 Track your annual income from your 9-5, side hustle, and more!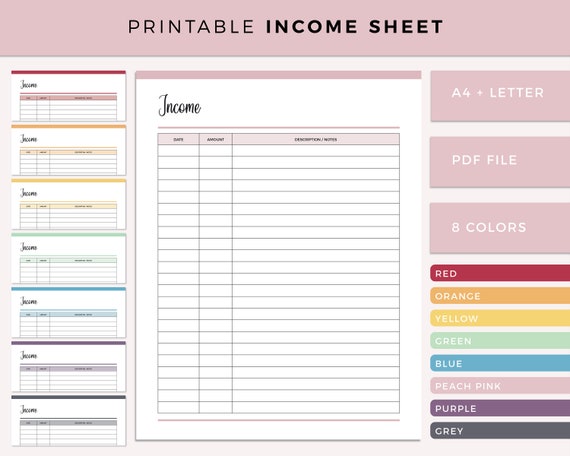 Track your emergency fund savings with this download!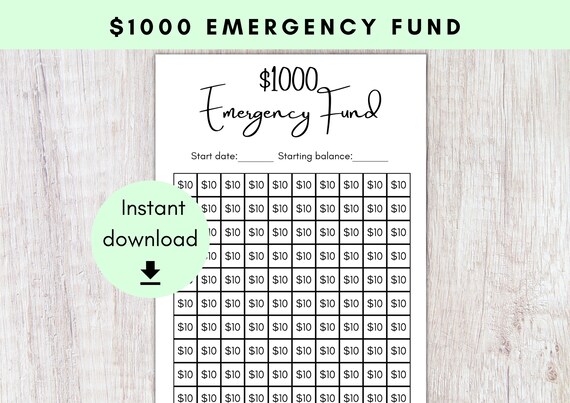 Challenge yourself to save $1,00 with this cute tracker!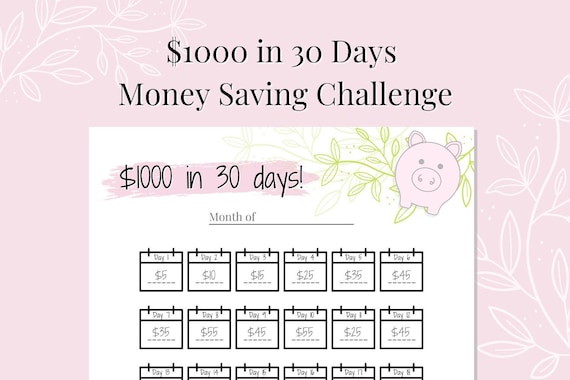 Track your savings account growth with this visual aid. There are 40 pages to choose from!
Track your business expenses with this savvy download.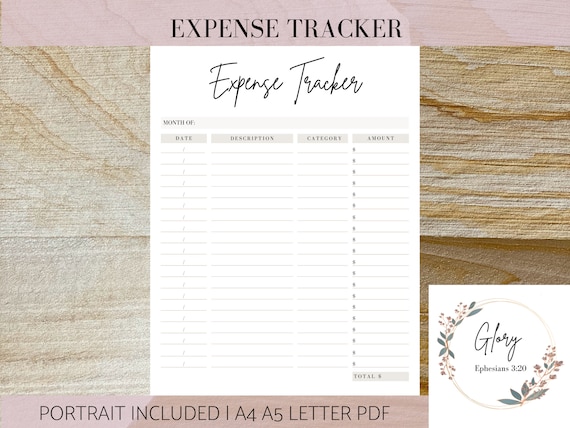 Save for the trip of your dreams with this cute travel planner!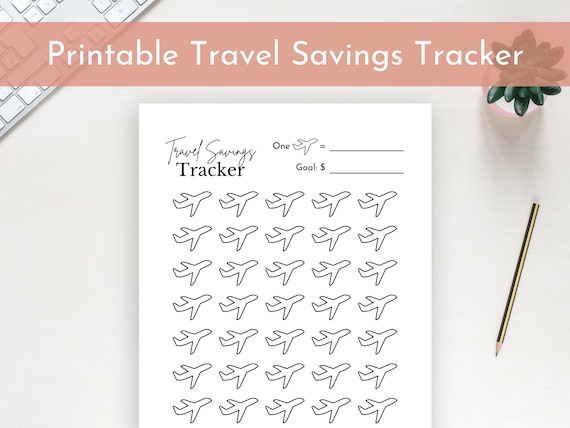 Pick what you want to save for with this download pack!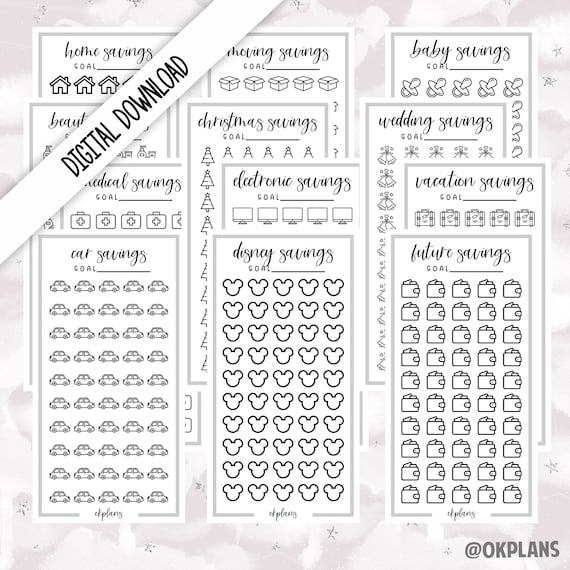 Use this monthly habit tracker to keep track of your money habits!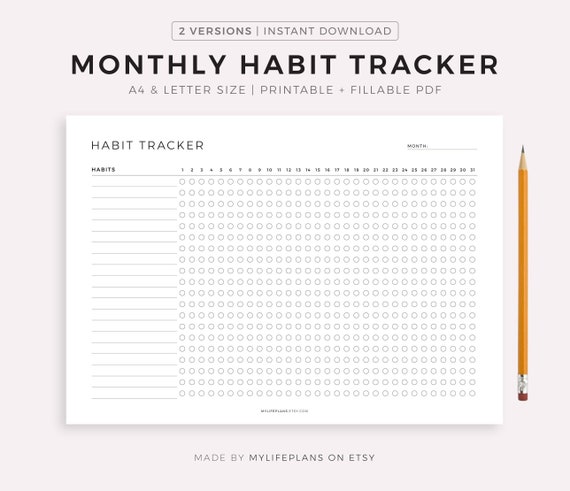 Monthly, Quarterly, and Yearly Bill Overview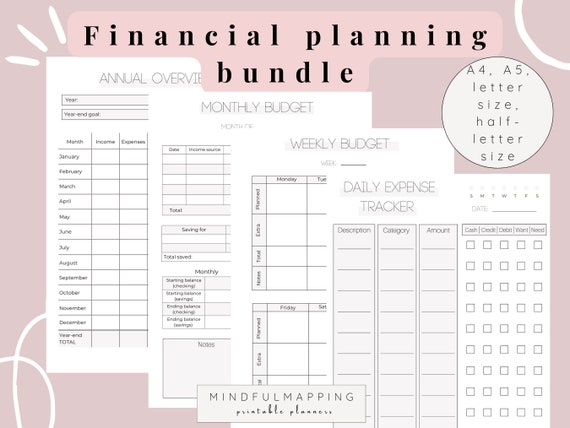 Manage your monthly money checklist with this download!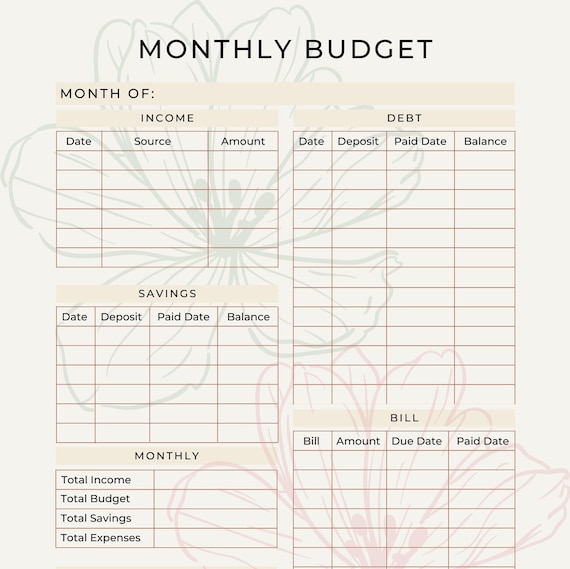 Money Habits
Download out free money habits tracker by clicking on the image below:
Monthly Trackers
The bullet journal budget trackers and other layouts in this section are ones that you'll recreate, or reprint, at the end of the month throughout the year.
These will help you keep track of your money throughout the month, as well as any money goals you have. By choosing habits like checking your bank account, or skipping a fast food run, you'll find reaching your money goals to be easier.
Use this printable to track your monthly budget!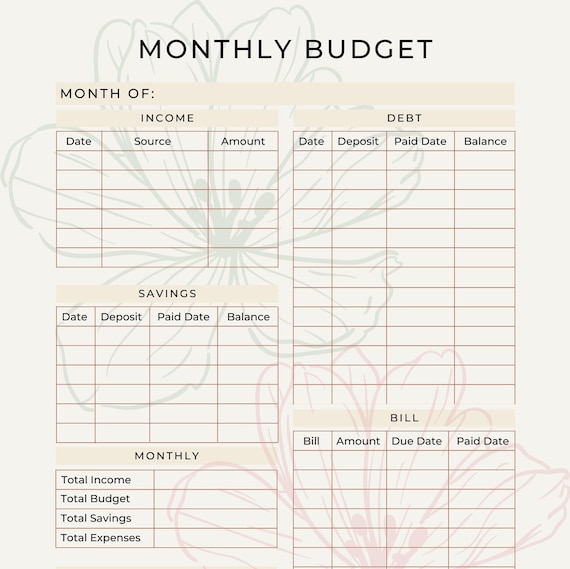 Monthly Bill Overview
Download this one free by clicking the image:
Track your own personal monthly money goals with this download: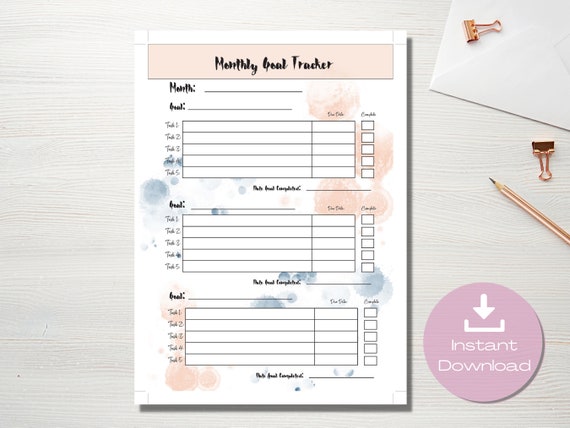 Another handy track for tracking your money habits.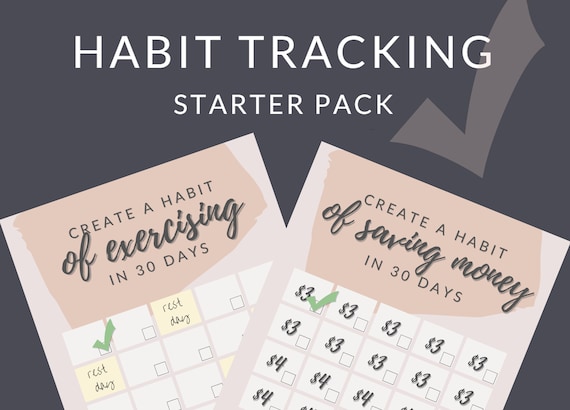 Boost your confidence with this printable that allows you to track your money wins.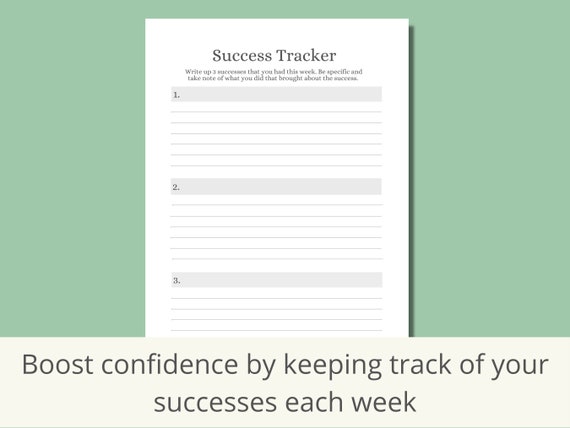 Weekly Trackers
Our last section is also the smallest. These spreads and printables will need to be created, or printed, each week. The best way to keep up with this is to either print or create all of the weeks at once. This way you only have to think about creating them on a monthly basis. The two types of content you'll find here are a bullet journal expense tracker/spending log, and a weekly bill overview.
Track your spending daily or weekly with this cute printable.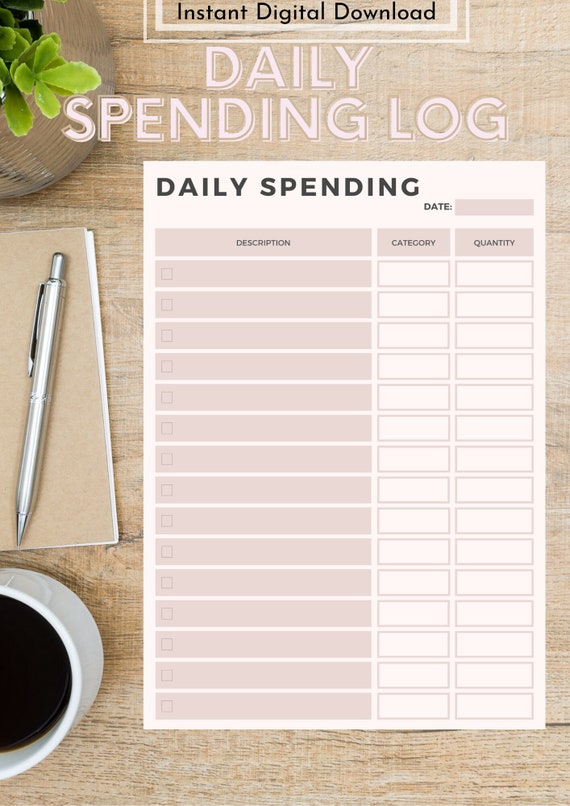 This instant download lets you track your weekly bill payments.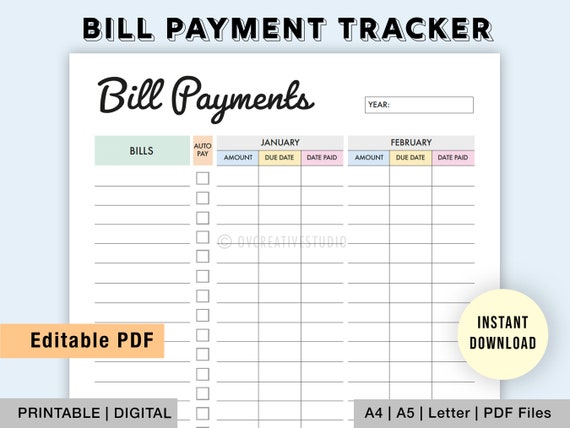 Bullet Journal Best Practices
Before you get out your pens and markers, or hit the print button, I want to leave you with a few tips.
If you are creating these spreads in your bullet journal, don't get caught up in the design process. The most important thing is that the spreads in your bullet journal help you in your financial planning and daily expenses. Stretching your creative muscles is just a bonus.
All you need to create your financial bullet journal is a journal and a pen. It doesn't matter what type of journal you have. You don't need tons of markers and supplies to create an effective bullet journal.
These printables and spreads will only work if you do. Don't forget to check them on a regular basis and keep them updated throughout the entire year.
Not all of these layouts are going to be an effective way for you to keep track of your money. That is why there are so many different ones featured in this post. You are sure to find at least a few that will help you track your bills, keep an eye on your daily spending, and more, but you don't need them all.
Review your trackers and logs every once and a while. It will help you determine how you are doing with your money. You'll be able to make changes based on what you see on your free printables and bullet journal pages. That is the most important part of having free printable budget templates, and other freebies like this.
In Summary: Bullet Journal Budget Tracker Printable Options
We hope this post was helpful in finding some bullet journal budget tracker printable options for your bullet journal!
What trackers will you be implementing into your life? Let me know in the comments. If you create any bullet journal layouts make sure you tag us so we can see which trackers you decide to use.
About the Author
---