There's nothing quite like having a milestone birthday with great food, good drinks, and even better company (i.e. your closest friends). Your 21st is more than a special day—it's a milestone to be remembered. And as a college student, there are a million different ways you can celebrate. From venues to activities to gifts, the perfect way to celebrate your 21st is out there, just waiting for you to take it by the handle (pun intended).
In the next few minutes, you'll learn all about ways to make your 21st birthday celebration the best it can be. Starting with birthday activities, you'll read about fun ways to celebrate your 21st indoors, outdoors, and even in your dorm. Then, for everyone who wants to throw a giant party to celebrate this milestone birthday, we'll talk about dozens of party ideas, too. To wrap it up, we'll list the best 21st birthday gifts out there, from DIY to bougie.
Now, to start off the festivities…
Links in this post may be affiliate. Thank you for supporting this resource.
21st Birthday Ideas for College Students
Your 21st birthday is a big one and not only because you can legally drink…okay, that might be the biggest reason. But that doesn't mean all birthday activities have to involve alcohol! Some of the following ideas require alcohol, some don't, and still others can have alcohol added. Remember, it's your 21st birthday. Pick your favorite ideas and have at it!
Wine Tasting
If you're looking for a classy, very adult way to celebrate your 21st birthday, wine tasting is the way to go. Grab a few of your closest friends and enjoy an afternoon of tasting the finest wines and cheeses. This may not be the best option for a lactose intolerant birthday girl or birthday boy who doesn't like wine. For everyone else, it's a great way to wine down and enjoy a cool, sophisticated 21st birthday.
Bar Crawl
Just as fun (but not as sophisticated) is the classic bar crawl. As a college student, you're probably familiar with this idea, but doing it with a bunch of your friends on your 21st birthday elevates the experience to a whole new level. Throw in a birthday sash and tiara, and you'll be getting free drinks at every bar you visit. You can also request your favorite songs and do your best to find your new favorite drinks by ordering each bar's specialty.
Scavenger Hunt
As a young adult, there aren't many opportunities to complete scavenger hunts. Your 21st birthday is the time to do one!
Your best friend should be in charge of setting up, but the scavenger hunt itself can include fun stops like buying a certain drink at a specific bar, taking a picture at a landmark, or finding a clue somewhere on your college campus. The details are up to your friends, but a scavenger hunt around town or campus is a fun way to celebrate!
Booze Cruise
There's something about drinking alcohol on a boat that makes the experience that much more fun. If you're looking for a secluded yet public activity where you and your friends can do an activity (i.e. ride a boat) while drinking, a booze cruise is the perfect fit!
Karaoke Bar
Love to sing? Want to be at a bar for your 21st birthday? Look no further than your local karaoke bar. There's no better 21st birthday combo than a karaoke machine and alcohol. You and your friends are sure to have a good time singing, dancing, and drinking (legally).
Bartending Class
If you want an alcohol-related activity that's unique and fun, a mixology class is a great idea for your 21st. Sign up with a few of your friends and loved ones to experience a crash course in bartending. You'll learn how to mix drinks, and you can even turn it into a contest for best-tasting drink. A little friendly birthday competition never hurt anybody.
Live Music
Whether it's a small concert or a full-fledged music festival, live music is a great way to celebrate your milestone birthday. Listening to a live performance is always a good time. With your favorite foods, a few drinks, and good company, you'll always have fond memories of your 21st birthday celebration—and plenty of aesthetic pictures for your social media.
Road Trip
Nothing says "milestone birthday" quite like a road trip. Pick somewhere that's a few hours away or even many hours away that you'd love to visit. Making an entire trip for your 21st birthday will make you feel extra special and give you lifelong memories that a local trip just won't do.
Staycation
If you're the type of person who likes to stay close to home, a staycation is the best way to celebrate your 21st birthday. Go ahead and book a hotel room for your birthday. You and your friends can order a bottle of wine, room service, and head to the pool for a sweet, relaxing birthday.
Sporting Event
If you're a sporty person, there's no better way to celebrate your 21st than a sporting event. Baseball, football, hockey—you name it. Get a group of friends or loved ones together for a fun day celebrating you while doing one of the things you love most. Depending on the sport, you might even get a birthday shoutout on the big screen!
Wine and Paint
Here's an option for all you aspiring artists out there. Rather than spend your 21st birthday in your dorm room, get a couple of friends together for a wine and painting session. These classes are fairly common, so you should be able to sign up for one with no problem. If you'd rather stay in your dorm, you can have a DIY wine and paint celebration, too. This is a more lowkey option for college students who don't want to go out and party but also want a group activity.
Sky Diving
Since you're experiencing milestone anyway, you might as well try sky diving on your 21st birthday! This is the perfect way to make your 21st birthday celebration one you'll never forget. With the adrenaline pumping, soaring through the sky will take your special day to new heights.
Clubs
We covered singing a little earlier, so it's only right that there's a dancing option as well. For all those college students who want to get out and dance on their 21st birthday, clubs are the way to go! Many are 21 and up, so you'll be able to get exclusive access for the first time. Bring some friends and dance the night away!
Fine Dining
A celebration like this milestone birthday calls for fancy outfits and even fancier food. College students who love an opportunity to dress up should consider a fine dining option for their 21st birthday. There's nothing quite like getting ready with your friends for a good meal. Of course, once everyone is dressed up, it'll be a great photo opportunity, too. Never miss a chance to take pictures on a birthday like this one!
Photoshoot
Speaking of photos, why not turn your 21st birthday celebration into a photoshoot? Rather than focus on the dinner portion, you and your friends can put together your favorite outfits and makeup looks for a professional photoshoot. You can book a photographer for an hour at a reasonable price. Take this as a rare opportunity to have quality pictures taken while celebrating this huge birthday!
Escape Room
The best part about an escape room is that everyone can work together to solve the puzzles and grow the type of bond that only an escape room can create. Making mistakes and laughing at each other is part of the fun, too. For any college students that love puzzles and are looking for a group activity to do for their 21st birthday, an escape room is a fun way to tie everything together!
Theme Park
Even if you haven't been since you were a child, theme parks are still a great to celebrate your birthday. There's nothing like riding a roller coaster with all your college friends. You'll never forget screaming beside each other on that one swing ride or laughing until you cried on that other ride.
21st Birthday Party Ideas
Now for the birthday party themes. When it comes to your 21st, it's time to be extravagant, and nothing says extravagant like a birthday bash. There are a ton of different ways to celebrate, but it's time to pick which kind of party is the best fit for you. You only get one 21st birthday party, after all.
Great Gatsby
It's time to take out the flapper dresses, bowties, and champagne flutes—maybe even a record player since phonographs are hard to come by. There's something about a grandiose, 20's era birthday party that gets the job done right for a 21st birthday party. Invite all your friends over for a night of drinks, good food, and Gatsby-like photographs. Just make sure that there's fireworks and a pool nearby to tie it all together.
Red Carpet
Your 21st birthday is meant to be glamorous, and the red carpet is the most glamorous event around. For this fun birthday theme idea, you can dress up as a classic movie star or pull out your nicest outfit. The point is that you're full glam with the rest of your friends. Other required materials include flashing cameras and a red carpet—paparazzi optional.
Granny Party
Why not celebrate getting older by dressing way older? This trendy birthday theme is not only hilarious but a relatively easy birthday celebration to put together. You and your closest friends can break out the tennis shoes, loud floral prints, and gray wigs for this one. Once you've got the outfits put together, it's time for age-appropriate drinking games and activities. This party will be Booming for sure!
Teen Beach Movie
Another fun, easy birthday party ideas is the classic surfer versus bikers ensemble from Teen Beach Movie. Party goers can dress in their best Hawaiian shirts, bathing suits, and sandals or leather jackets, studded belts, and black boots. This is a great opportunity to create fruity, birthday-themed drinks and play throwback music for all to sing and dance to.
Casino Night
If you don't want to head over to a casino on your 21st birthday, why not bring the casino to you? Set up some poker and roulette in your dorm room. As long as everyone gets to play cards, listen to music, and have good drinks, your 21st will be a night to remember—you can bet on it.
Across the Decades
To celebrate the passing of time, you might as well celebrate times past. Take to your closet to look for leg warmers, heart-shaped glasses, and floral print dresses. This is a party for every decade, and your party guests can pick whether they want to go for a 70's, 80's, or 90's look. The photo backdrop ideas are endless, as are the mixed drinks.
Best 21st Birthday Gifts
Last, but certainly not least, we have the perfect 21st birthday gifts. Besides all the party planning and event planning, gifts are the next best part of any 21st birthday. There are endless cute ideas to explore based on what the birthday girl or birthday boy would like. If you want to give the best gift, these are the best options. And don't forget the birthday card!
Bedazzled Wine Bottle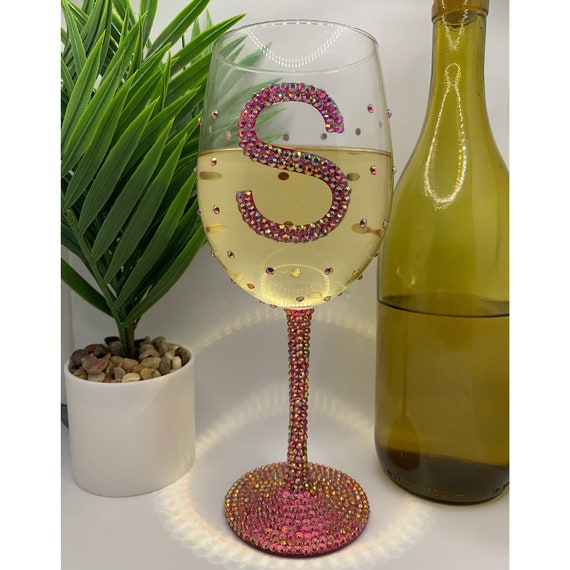 After years of stress around drinking alcohol, a college student can finally relax on their 21st birthday. Nothing commemorates this occasion better than a huge, sparkly bottle of wine. The wine doesn't have to be super fancy, but it does have to be covered in glitter. You can head over to your local craft store for these kinds of supplies or commission someone online to get the job done for you. At the end of the day, the important thing is that your friend is receiving a beautiful gift that signifies their milestone birthday.
Funny Shot Glasses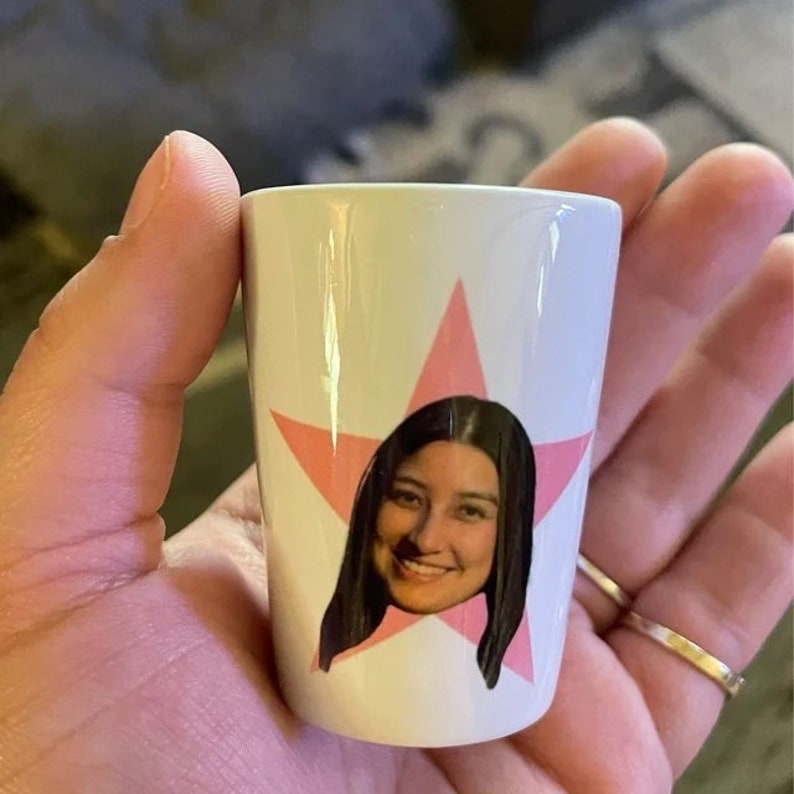 When a college student turns 21, there will be no shortage of shot glasses around to celebrate. Add some humor to their birthday present by gifting some funny, colorful shot glasses that will get put to good use. You can look for shot glasses that remind them of an inside joke you share, reference a movie or TV show, or just look funny. The point is that this is the perfect gift for a 21st birthday that also won't break the bank.
Mixed Drink Supplies
As a 21-year-old, college students are no strangers to mixed drinks. That why bartending supplies are the perfect gift for this particular birthday. There are bartending sets that include cocktail recipes and shaker sets for relatively cheap prices. Throw the mixing supplies, the recipe book, and some alcohol in a basket and voila! You've got a cute, put-together-looking birthday present.
Hangover Care Kit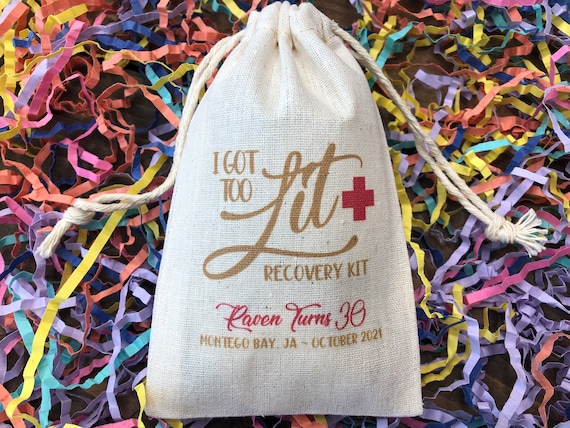 If you're looking for a funny yet practical gift to give your 21-year-old friend, look no further than a DIY hangover care kit. This can include hydration packs, tea, coffee, Pedialyte, and any other hydrating drinks or materials. Other than those essentials, you can throw in ice packs, face rollers, and other skincare products that help with face puffiness. Don't forget a cute towel, a scrunchy, and gum or mints to help with the cleanup aspect of a hangover. To complete the kit, try to color coordinate the supplies to make one aesthetic hangover kit.
Customized Bottle Opener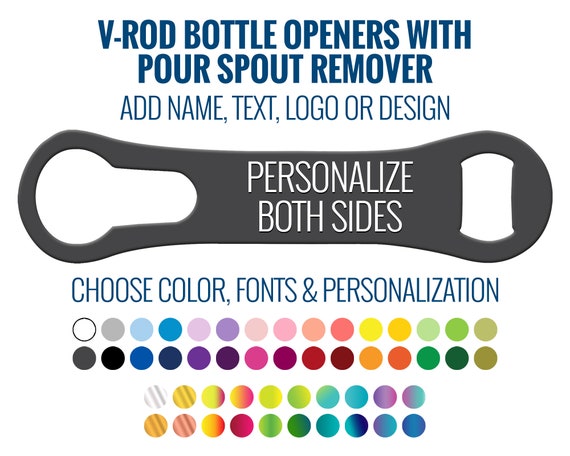 Everyone knows that once you turn 21, you're in constant need of a bottle opener. In public? At home? On the go? You can always use a bottle opener, or someone nearby needs a bottle opener. You can even get a bottle opener personalized to best fit your friend's personality. Look at online shops through Etsy or other platforms for this kind of present. Your newly 21-year-old friend will appreciate the thought. As an added bonus, they'll think about you every time they have to open a drink!
Explosion Box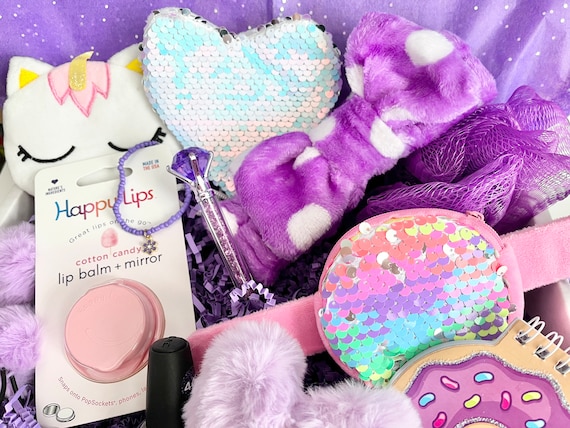 If you've ever gone on social media, you've probably seen an explosion box of some kind. These are the crafty little boxes that "explode" when you take off the lid, revealing pictures, letters, and other cute little surprises.
While this can be a completely DIY project with pictures from the last couple of decades, you can also purchase a pre-made explosion box online and just add the pictures at the end. Whether you make the entire thing yourself or not, your friend will enjoy this thoughtful, crafty gift that makes them feel special on their 21st birthday.
In Summary: 21st Birthday Ideas For College Students
Turning 21 is one of the most exciting birthdays. No matter how you celebrate your own birthday, you're sure to have a great time!
While there are about a million 21st birthday ideas for college students, this list covers a fair amount of popular, doable ideas. You can pick from a wide variety of group activities to do on your birthday, ranging from a booze cruise to a DIY wine and paint night. If you'd rather throw a party to celebrate your 21st, there's a few theme ideas you can check out. Whether it's Great Gatsby or a Casino Night, pick a theme that'll make your 21st birthday the celebration it should be.
Lastly, if you're attending a 21st birthday celebration rather than throwing it, check out the best 21st birthday gifts on this list. Some require more work than others, but they're all perfect for a 21st birthday. Cheers!